Cross Gates & Whinmoor Community Hub is based at Crossgates Shopping Centre and managed by Cross Gates & District Good Neighbours' Scheme CIO. The Hub is for all of the local community of any age.
Visit the Hub for:
Information and Advice Drop-In
Find out what's on in your local community
A member of staff and volunteers will be available each day to provide support, advice and information
Community led
Involving local churches, community centres, schools and Children Centres
Opening Hours
Monday | 9.30am – 3.30pm
Tuesday | 9.30am – 3.30pm
Wednesday| 9.30am – 3.30pm
Thursday |  9.30am – 2.30pm
Friday | 9.30am – 2.30pm
Saturday | Closed
Sunday | Closed
Get in touch
Call the Hub on 07903 639879, email cwcommunityhub@crossgatesgns.org.uk or visit the Hub Facebook page.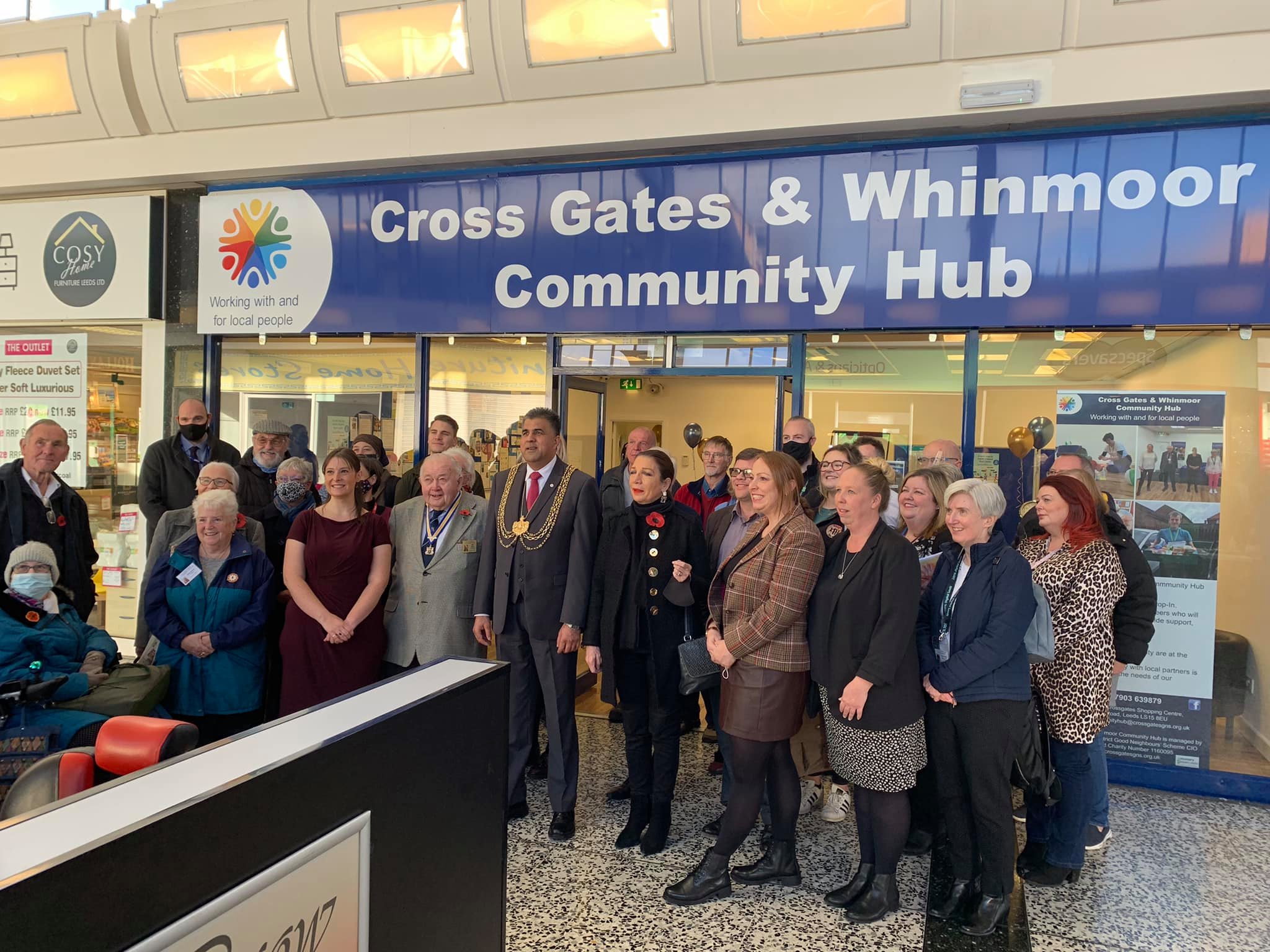 Our work is made possible thanks to generous support from: