By Ellie Dawson
John Freer, 79, has spent most of his retirement years doing his favourite things – knitting and gardening. Although knitting has been a particular staple in his life from a remarkably young age.
"I've had quite an interesting life," says John.
John spent part of his early childhood in a child orphanage after his mother sadly passed away.  At the age of five, John went to live with his Grandmother.
"In the orphanage, I'd never worn proper shoes, only pumps or slippers."
Amazingly, this is how John got into knitting.  He started to get blisters on his heels where they rubbed once he started to wear shoes.  Unfortunately, he developed septicaemia. To allow his feet to heal, he wasn't able to move around much. Which for a five-year-old was a challenge:
"To stop me running about like any kid would be doing, I was taught how to knit.
"I carried on knitting through my childhood until I was about 12, then I joined the scouts."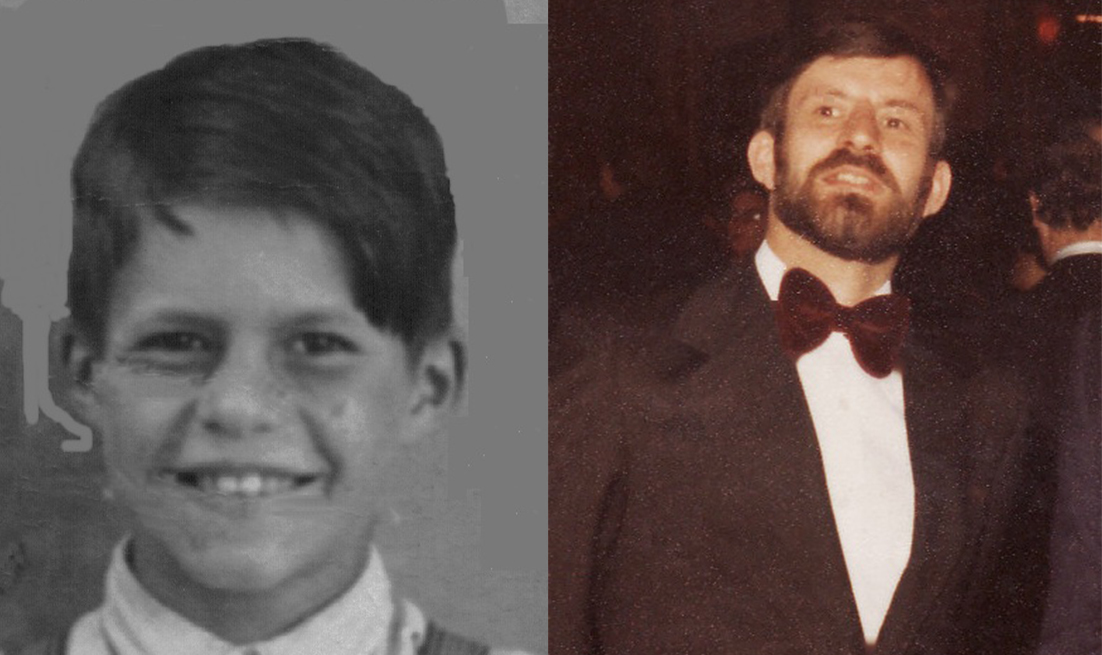 John worked for Royal Mail for 35 years.  Having always wanted to work at the GPO starting as a telegram boy, he became a postman in Harehills.
After many different roles and promotions in different areas of Leeds, his final role before retiring was back where he started – in Harehills. As a Delivery Office Manager.
John's hobby became a lesser part of his life until he got married.  When his wife, Shelagh, was knitting him a cardigan: "It was taking forever, so I said I'll help a bit, and ended up doing the sleeves, front and half of the back.
"So that started me off again, and I've been knitting ever since".
John also knits woolly hats to give to people around him, and he has a neighbour who sends them to charities abroad.
A spot of gardening
John's other favourite pastime is gardening. When he retired, he took on a part-time job teaching gardening, which he says is more complex than it may seem:
"I had to go for a lot of special teacher training, and the preparation time was twice as long as the time I spent teaching. 
"When I decided to stop teaching, the class members asked if  we could carry on, so I suggested we could hold meetings."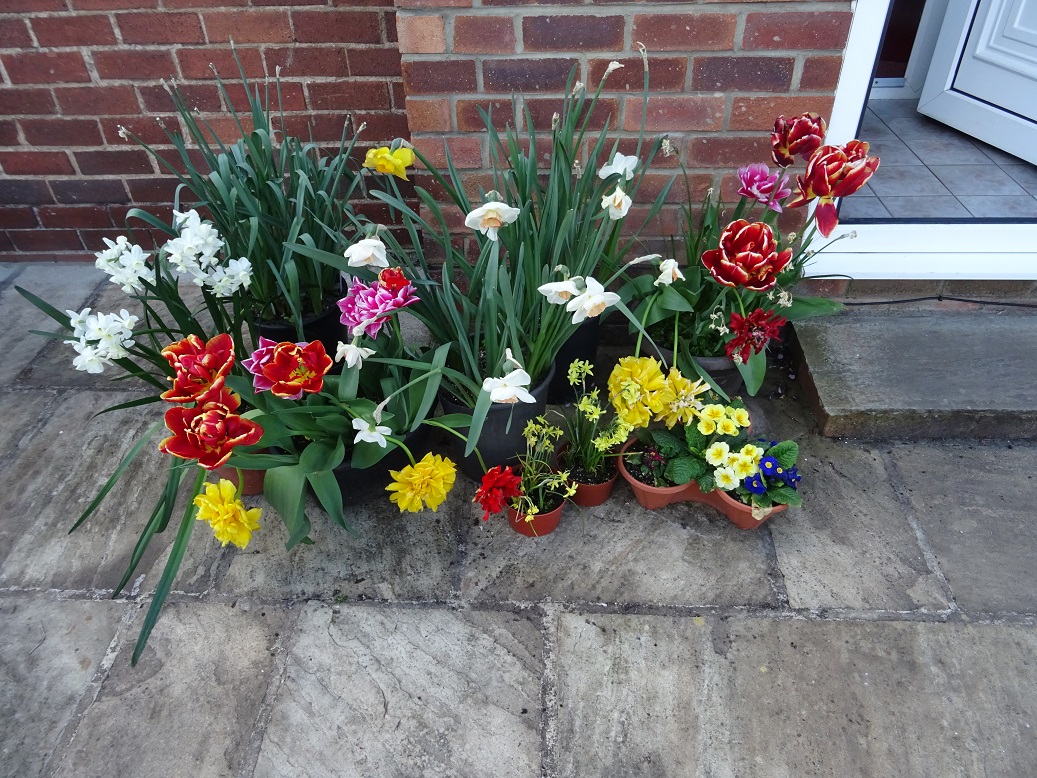 This was the start of Rothwell Gardening Circle. Which was still running up to the covid pandemic: "We teamed up with Colton & Whitkirk Gardening Association gardening group and went on gardening tours in Ireland, Cornwall, Scotland, and Northumberland."  
Knitting and gardening from home are John's main pastimes now.  He served on the committee of the British and European Geranium Society ending up as chairman. He also served as national show secretary for over 20 years.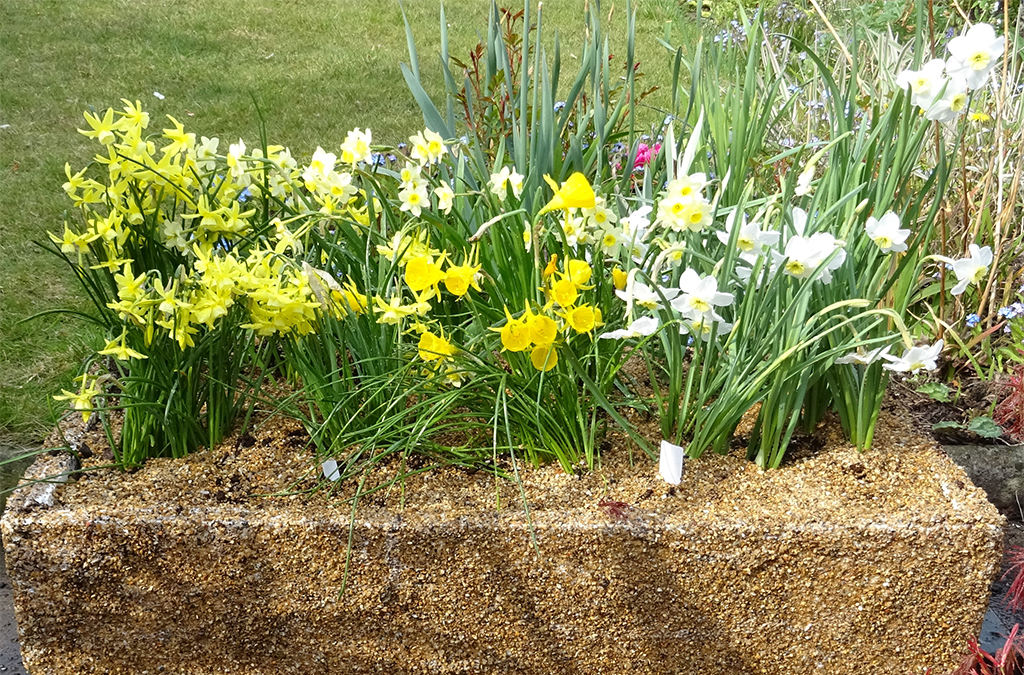 John has managed to combine the two from time to time: "I take some handicrafts along with me to the shows I judge.
"I've won a few times at the Leeds Flower Show; best-knitted item and at Wrenthorpe flower show, best handicraft item".
This year, John is hoping to put on a display at Harrogate Spring Essential Show. Which will be held outdoors this year, due to restrictions: "I won't be able to display my daffs, so I'm thinking of something more weather substantial."
In recent times when everyone has been stuck at home, John's hobbies have kept him going: "My garden is 100ft long, I have two greenhouses, and I knit, so lockdown hasn't been so bad".
But like most of us, John says he misses meeting people: "We have an alternative Saturday meeting for the Leeds Paxton group that I'm part of. So we send in photos each week of what we would've taken to the Saturday night shows.  
"We do keep in touch, but I just miss that face-to-face contact".
Back
Our work is made possible thanks to generous support from: